ATLANTA INTERIOR DESIGNER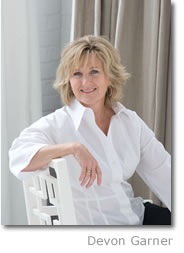 For the past decade, Atlanta interior design firm DLG Interiors Inc. has specialized in high-end residential interior design, decorating and remodeling. Our strength lies in our ability to create an environment that uniquely reflects the "feeling" a client desires. We intuitively design using color, scale, space, and function. We can work with any style including contemporary, traditional, eclectic, modern, urban rustic, Asian and transitional. This is all accomplished while working with budget and installation targets.
A good project begins with a great design. Using your contractor or ours, we consult, design, and manage projects ranging from new construction to simple consultations. As Atlanta interior designers, we bring years of experience working with interior space which produces a final vision to the project before the first purchase is made. Contact us at devon@dlginteriors.com for an interior design consultation, before proceeding with your remodeling or new construction project.
Atlanta interior designer, Devon Garner and her team have consulted with clients throughout the United States on primary and vacation residences. Ms.Garner consults individually with her clients using her unique ability to intuitively discern a client's vision. Projects included interior design of existing homes, new construction consultation, renovations, kitchen/bath remodeling, and home theaters. Ms. Garner has also consulted with commercial clients to design work and hospitality environments that support corporate identity and fulfill organizational needs.
DLG, interior design Atlanta and Atlanta remodeling, can provide the space planning, custom options in flooring, window treatments, cabinetry, furniture, fixtures, lighting, wall covering, fabrics, rugs, art and accessories. We are experts at designing a variety of interiors that are beautifully elegant, yet casually livable.
Call Ms. Garner today at 404-375-0178 to discuss any project you may be considering.